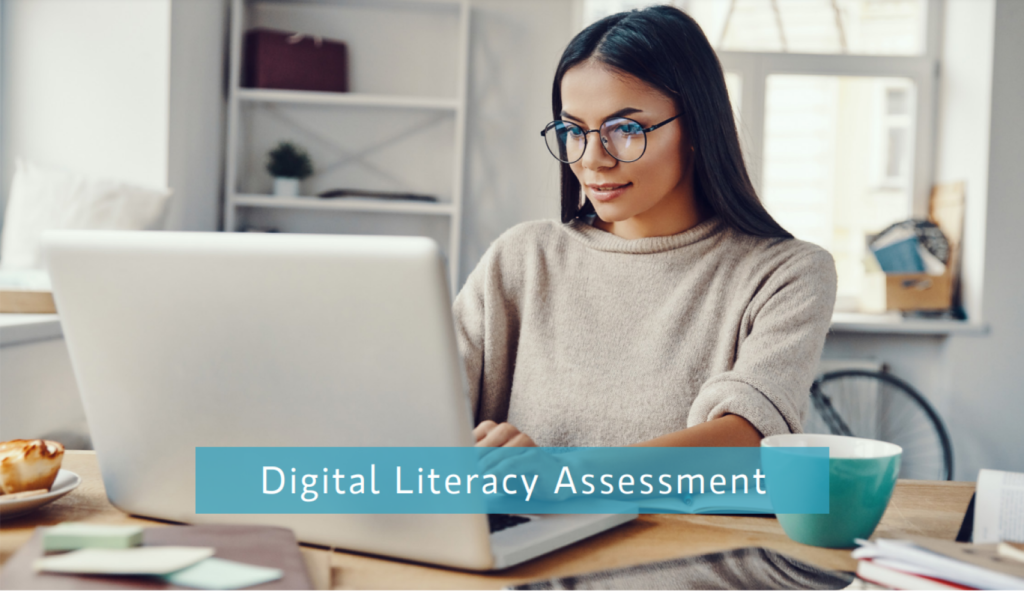 To meet the vastly increasing demand for workers possessing essential digital workplace skills, Employment Technologies, the world leader in immersive hiring and development tools, is introducing Digital Literary Assessment. The all-new tool gives businesses a quick and accurate way to measure the basic computer and digital proficiency of both prospective and current employees.
"One effect of the COVID-19 pandemic, when so many workers were required to work remotely, has been an accelerated reliance on digital workplace skills," noted Jessica Roberts, Innovation & Research Specialist at Employment Technologies. "As a result of these rapid workplace changes, it is critical that today's employees possess key computer, software, and online skills. Digital Literary Assessment is particularly valuable to businesses in the telecommunications, contact center, banking and finance, insurance, hospitality, healthcare, and retail sectors, whose on onsite and remote employees routinely use digital platforms in their daily tasks."
DIGITAL LITERACY ASSESSMENT MEASURES:
Basic Computer Skills
Managing files and file folders, troubleshooting, cybersecurity.
Knowledge of Common Software Programs
Email, calendar events, video conferencing, Microsoft Word, mobile applications.
Online Navigation
Navigating multiple Interfaces, getting online, toggling between websites.
Candidates can complete the assessment on any smart device, and recruiters and hiring manager get instant access to detailed results and reports immediately following the assessment.
Digital Literacy Assessment has been designed to seamlessly integrate with leading Application Tracking System (ATS) applications. Results also can be easily accessed via Employment Technologies' Hire Confidence® platform.
While other computer and digital literacy tests often measure only one aspect of proficiency, such as basic computer skills, use of common software programs, or online navigation, Digital Literacy Assessment measures all three.
The all-new assessment offers competitive, flexible pricing. Businesses can arrange for a free demo by clicking here or calling 888.332.0648.