Crew Carwash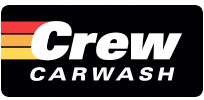 80% Reduction in Applicant Drop-out Rate
"The assessment enables us to hire individuals who already understand what it means to provide great customer service."
– TOM WIEDERIN, RECRUITING & HR MANAGER
Running a full service car wash in a four-season location is a challenging business model. Crew Carwash, headquartered in Indianapolis, meets this challenge head-on by investing in the difference maker:  personnel who deliver outstanding customer service. Whether temperatures call for thermal-lined coats or UV ray protected sun visors, Crew team members embrace the elements with their trademark positivity and enthusiasm for transforming each vehicle on the spot.
So what's Crew's secret to attracting and hiring these customer service superstars?
With more than 30 locations across Indiana and nearly 40,000 job applicants a year, Crew turned to Employment Technologies for an innovative approach to hiring:  the award-winning EASy Simulation® Virtual Customer.
CHALLENGE
To compete for the best new talent, Crew wanted to simplify their process and create a hiring experience applicants would actually enjoy. As Crew's Recruiting and HR Manager Tom Wiederin explains, "Prior to the Virtual Customer simulation, we were using a behavioral assessment that was 140 questions long and was not mobile friendly."
This presented Crew with two key challenges:
High Applicant Abandonment Rate.
"With the previous process, the first thing we were noticing was a high drop-out rate with applicants,"  Tom recalls. "Applicants were completing the application and then dropping out once they started the assessment. We felt this was largely due to the fact that the assessment was long and not engaging."
 Soft Skills Gap.
"A second concern was that we were hiring people who lacked basic customer service skills. The assessment we were using was not really evaluating customer interaction or service skills."
SOLUTION
In their search for a fresh approach, Crew discovered Employment Technologies' Virtual Customer. "The main thing we liked was the fact that the assessment is virtual and had a high level of engagement when we tested it,"
Tom explains. "The bulk of our applicants are between 16 and 20 years old, and they are completing our application on a mobile device. An assessment that was mobile enabled was very important to us, as well as something that was engaging and almost game-like. Comments from applicants have all been positive, and people enjoy the interactive nature of the assessment."
RESULTS
After implementing Employment Technologies' Virtual Customer simulation, Crew saw a dramatic improvement in their applicant completion rate. As Tom describes, "Our dropout rate for applicants has decreased substantially, from about 25% to less than 5%."  Crew is also seeing a boost in service levels. "The assessment enables us to hire individuals who already understand what it means to provide great customer service."
By taking an innovative approach to hiring, Crew is able to keep more qualified candidates in the pipeline, then select the best of the best to join their team. With the Virtual Customer, Crew quickly and accurately engages the right people to deliver the stellar service they're known for – rain or shine.
"We're really in the people business. We just happen to wash cars."
– JOE DAHM, FOUNDER, CREW CARWASH
Discover how to make hiring fun for applicants while cutting drop-out rate. Click to learn more.