Caesars Windsor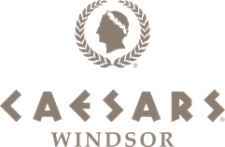 "Giving customers a quality, consistent experience is foundational to our success. The simulation offers a valid data point for evaluating candidates on performance-specific skills."
– GARY FILIATRAULT, CHRL CMS, SUPERVISOR, HR SERVICES
As the largest casino resort in Canada, Caesars Windsor is at the top of their game. By providing guests with world-class amenities, exciting gaming, and unparalleled service, the resort is consistently ranked among the very best year after year by guests and industry experts alike.
CHALLENGE
With 2,800 employees and the highest service standards, it can be challenging to identify and hire the best new talent. "We have hundreds of applicants for each customer-facing position we post," explains Gary Filiatrault, CHRL CMS, Supervisor, HR Services for Caesars Windsor.
SOLUTION
Looking for an innovative way to streamline hiring and quickly identify top candidates, Caesars Windsor turned to Employment Technologies' Virtual Customer simulation. "We did our homework and discovered that this particular assessment is especially well suited for our industry," Mr. Filiatrault explains.
The Virtual Customer immerses applicants in real-life guest interactions and problem-solving scenarios, letting them prove their abilities to deliver consistently stellar service. This approach also helps cast a realistic and engaging vision for the work. "Giving customers a quality, consistent experience is foundational to our success. The simulation offers a valid data point for evaluating candidates on performance-specific skills."
RESULTS
Clarity. As a key component of their screening process, the Virtual Customer simulation empowers internal decision makers with objective, legally-defensible data. "Again, having a reliable data point is a high value to our team. The reports are clear and address specific skills we desire."
Applicant Experience. Applicant feedback also generates buzz for the resort. According to Filiatrault, adding the Virtual Customer to the hiring process has been well received by job seekers. "In our market, we are leading the way by using simulation-based assessments."
Ease of Use. Partnering with Employment Technologies reflects the product's brand name: EASy! "The support has been there. Everything is working well for us."
Discover how to streamline hiring and build a winning customer service team. Click to learn more.