FirstLight Federal Credit Union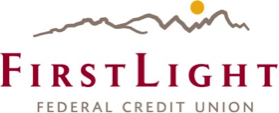 63% Fewer Outages
"The results were outstanding. Not only were the mentored employees excelling on the job, but they were staying!" – Grace Munoz, Vice President Human Resources
CHALLENGE 
When Grace Munoz of FirstLight Federal Credit Union first saw Employment Technologies' EASy Simulation for Tellers, she thought, "Wow!  This is something we can really use."
She had recently taken over as Vice President of HR and was learning about the CU's screening process.  "The teller simulation was already in place when I started," recalls Ms. Munoz, "but it was only being used for hiring." Seeking to improve the consistency and effectiveness of their teller onboarding and mentoring process, she quickly discovered the simulation's multiple benefits for both hiring and development. 
SOLUTION
Since the credit union was already using Employment Technologies' EASy Simulation for Tellers in their talent acquisition process, they simply leveraged the simulation's value-added CareeRx feature to equip their mentors with a strategic, personalized performance plan for each new teller.
"The simulation is based on teller competencies and identifies the gaps in applicants' ability to perform the job successfully – and the Career Prescription report outlines specific developmental opportunities based on those gaps," Mrs. Munoz explains. With the support of FirstLight leadership, Grace and her team developed an innovative mentorship program. 
Unlike traditional programs, FirstLight based their mentorship program on the development opportunities identified in the simulation's Career Prescription. Career Prescription gave mentors a strategic performance plan for each new hire, based upon each person's specific performance needs.
RESULTS
EASy Simulation for Tellers was already recognized for reducing teller turnover and improving performance. By also incorporating the simulation results into their mentorship program, they were able to achieve additional gains. Once the teller mentorship program was in place, the CU conducted a comparison study.
"We actually compared the success on the job of new employees that were hired but did not go through the mentorship program with those that did. The results were outstanding," states Ms. Munoz. "Not only were the mentored employees excelling on the job, but they were staying! Our retention improved drastically."
By utilizing the multiple benefits of EASy Simulation for Tellers, FirstLight FCU has achieved dramatic gains in performance and retention.
75% reduction in teller turnover
64% fewer proofing and deposit errors
63% fewer outages
Positive, consistent onboarding experience for both tellers and mentors
"Mentors, tellers, and leadership are all very excited about the mentorship program," explains Ms. Munoz, "and they're very happy with
the results."
"With the new program, tellers don't have to sink-or-swim," explains Ms. Munoz. "We're really investing in these people—investing in their success.  Their success is our success."
Engage, hire, and retain top-performing tellers. Click to learn more.