FirstLight Federal Credit Union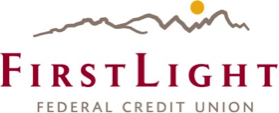 63% Fewer Outages
"The results were outstanding. Not only were the mentored employees excelling on the job, but they were staying!"
– Grace Munoz, Vice President
Human Resources
CHALLENGE – Onboarding and Mentoring
FirstLight FCU was looking to improve the consistency and effectiveness of their teller onboarding and mentoring process.
SOLUTION – CareeRx Teller Onboarding Guides
The credit union was already using Employment Technologies' EASy Simulation for Tellers in their talent acquisition process. They simply leveraged the simulation's value-added CareeRx feature to equip their mentors with a strategic, personalized performance plan for each new teller.
RESULTS – Higher Engagement and Performance
By utilizing the multiple benefits of EASy Simulation for Tellers, FirstLight FCU has achieved dramatic gains in performance and retention.
75% reduction in teller turnover
64% fewer proofing and deposit errors
63% fewer outages
Positive, consistent onboarding experience for both tellers and mentors

Engage, hire, and retain top-performing tellers. Click to learn more.